Praise from Adweek for Verishop's Livestream Shopping Experience
"Verishop provides a built-in audience and turn-key services to host, stream and fulfill the live shopping experience."
June 25, 2022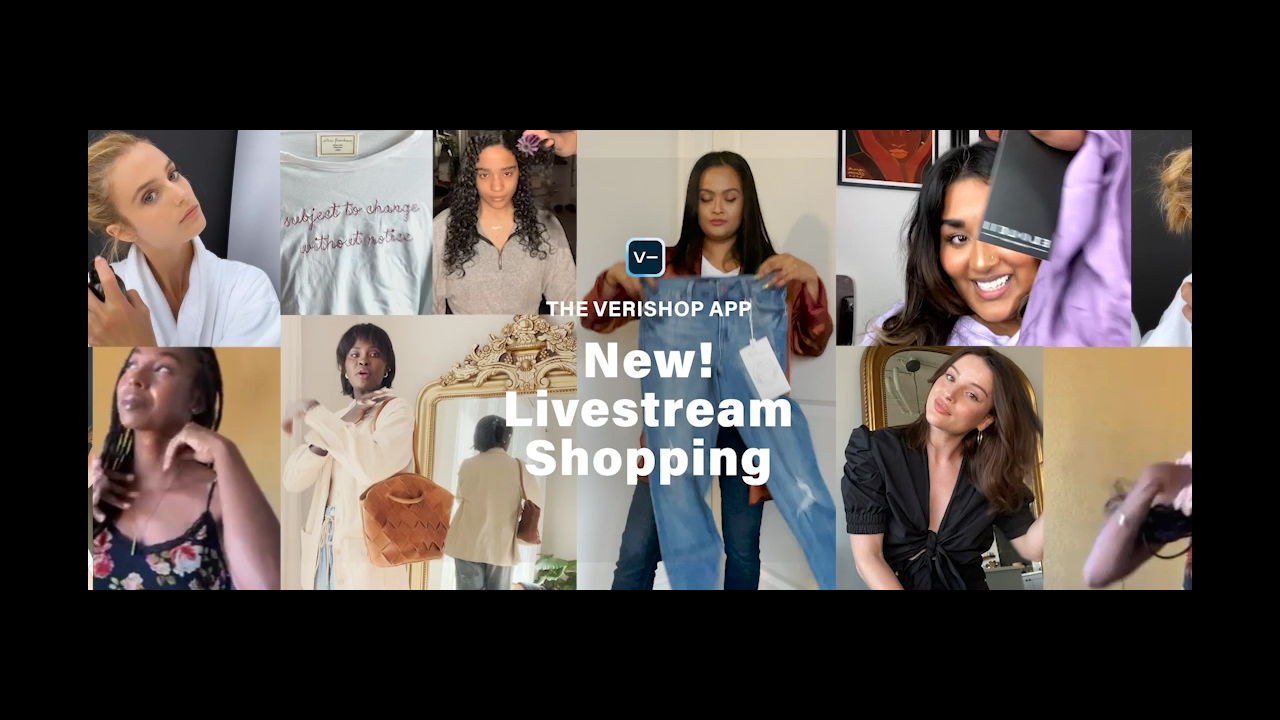 Not everyone can be a TikTok sensation—here are a few things for brands to keep in mind
by Kerry Perse
April 28, 2022
For two straight years, we watched ecommerce sales boom as a result of rapidly changing consumer buying habits. And as a result, the 2021 Q4 shopping season saw several brands and platforms testing live shopping to further enhance the online shopping experience.
In 2019, live shopping generated approximately $60 billion in total global sales, with China accounting for the vast majority of all activity. By 2023, it is estimated that total global sales will reach $500 billion with a much larger global footprint—a staggering 833% increase in just four short years.
U.S. marketers have been wise to dip their toe into the live shopping arena with structured test and learns—some of the most notable have been Walmart, Saks and Louis Vuitton. Most large brands and retailers have worked directly with social and video platforms like TikTok, Instagram, Facebook, Pinterest and YouTube to begin testing the effectiveness of live shopping and often use native influencer talent to host the shopping events.
Smaller businesses often leverage live shopping on Amazon Live or Verishop to launch or build awareness for their products. Both destinations provide a built-in audience and turn-key services to host, stream and fulfill the live shopping experience.
As we look to the future expansion of live shopping, it is important for marketers to prepare to take a more DIY approach to casting the right hosts. Depending on a number of factors, the "right" hosts could include social influencers, sales associates, employees, celebrities, credentialed product experts or professional on-air talent (HSN types).
The most important considerations for determining the right type(s) of hosts for your brand or business are brand identity, marketing objectives, target audience and DEI commitments.
Brand identity
When selecting potential hosts for live shopping, think carefully about how your brand personality and the personality of potential hosts align. While this is often a consideration for celebrity endorsement deals, it is even more important when it comes to hosts for live shopping.
These hosts literally act as the human conduit between your online and offline shopping experiences. They respond to questions and comments in the chat and are temporarily the face of your brand. If you think live shopping will play a large role in your overall ecommerce strategy, consider adding a section to your brand book that profiles host selection criteria.
Marketing objectives
Your marketing objectives—whether they are driving product discovery, shifting brand perceptions or telling a salient efficacy story—should help determine the type of people you look to hire as hosts. Social influencers and celebrities are excellent at driving product discovery and creating word-of-mouth demand even after the live shopping session has ended.
On the other hand, credentialed subject matter experts could be your best bet when it comes to building a product efficacy story through demos and testimonials. They carry a high degree of trust and knowledge.
Try to identify the types of hosts that would be most successful in delivering specific brand objectives.
Target audience
While this may seem like an obvious consideration, the most important decisions informed by your target audience are going to be platform selection and individual host capabilities. By examining which social and digital platforms index high for your target audience—and top-referring sites to your online store—you will be able to determine the best platforms on which to stream your sessions.
Once you know the priority platforms, look at the list of potential hosts and identify the ones that will be able to successfully host a live shopping experience on that platform. Not everyone can be a TikTok sensation—so you need to be mindful they have the necessary platform expertise.
DEI commitments
Depending on the specific DEI commitments that your organization has made, the people you choose to host your live shopping sessions are an invaluable way to help achieve them. Select talent, experts and employees that display the breadth and depth of your commitment and empower them to connect with your brand's target consumers through meaningful one-to-one interactions.
Upon entering Q2, we will continue to see the rapid adoption of live shopping as a foundational component of online shopping. Dedicated companies specializing in casting live shopping talent like Buywith are beginning to pop up, and other established influencer networks like Influential are expanding their service offering to help brands source hosts directly. This is the next great opportunity to enhance the user experience of shopping online.