Verishop co-founder & CEO Imran Khan Speaks at Shoptalk
Social Shopping, AI, and Innovations in Tech
April 6, 2023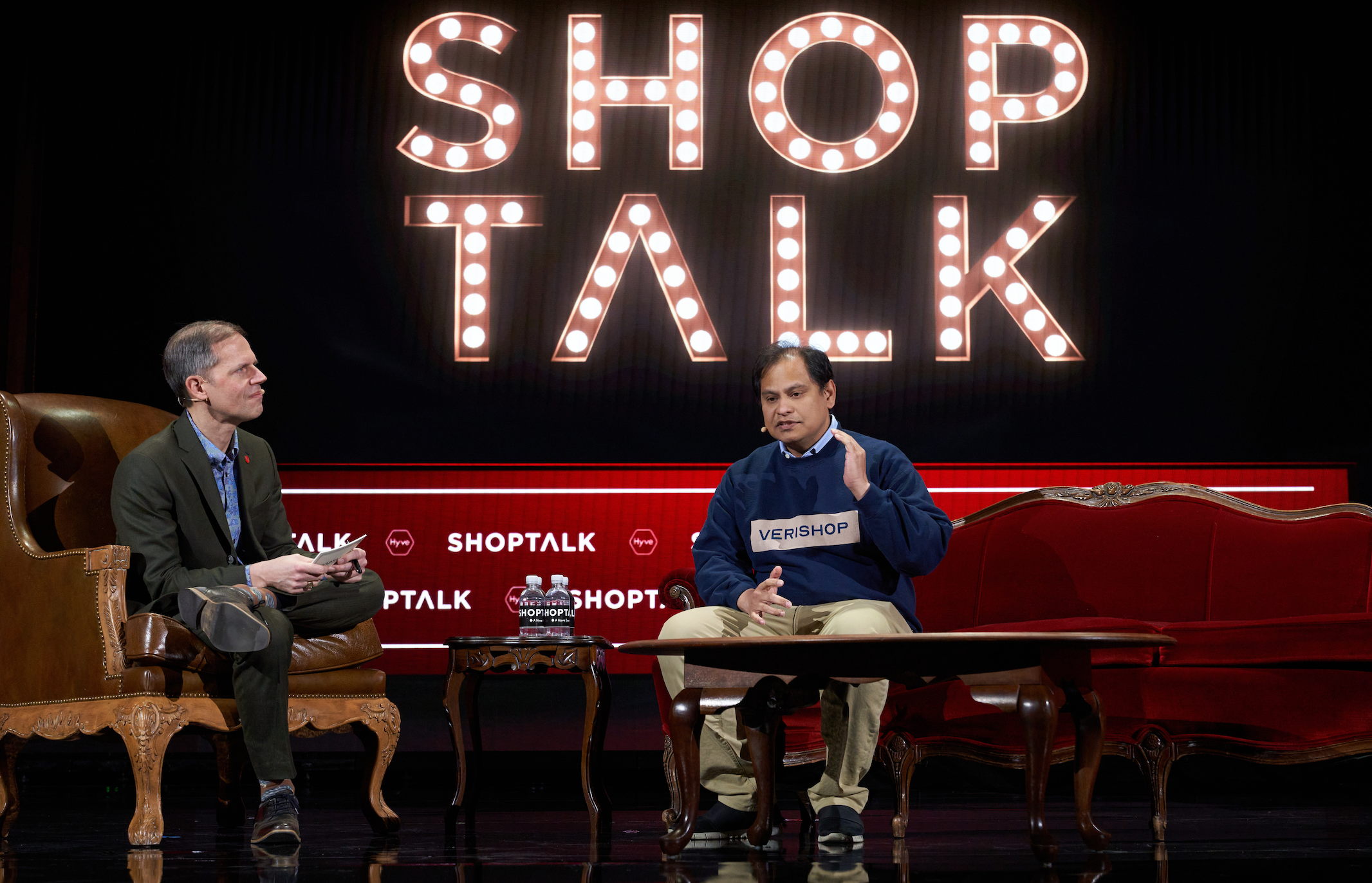 Imran Khan, Verishop's CEO & Co-founder, was featured on Shoptalk's mainstage Sunday, March 26, between Pinterest CEO Bill Ready and Chewy CEO Sumit Singh. Find coverage from a variety of sources on the interview below:
At Shoptalk 2023 in Las Vegas, brands and platforms alike wrestled with the idea of discoverability. E-commerce has become so saturated, and customer acquisition costs have gotten so high, that one of the biggest challenges facing brands today is getting noticed amid the sea of other brands.
Key sessions during Shoptalk 2023 cover five major themes, as identified by Shoptalk: shopper engagement, emerging channels, store experience, technology and organizational changes.
AI (artificial intelligence) is here to stay, and companies need to utilize it to see growth, analyze data, save time and better engage with consumers.
Responding to consumers' needs, wants and concerns is key to formulating long-term investments and objectives for brands and retailers.
Four key retail trends identified by our analyst Suzy Davidkhanian from this year's Shoptalk Las Vegas event:
1. ChatGPT is everywhere, but will it stick?
2. The definition of D2C is changing
3. The gap between product discovery and purchase is closing
4. Everyone wants to fix the returns problem
Key takeaways:
Retailers and marketplaces gathered in Las Vegas in late March for Shoptalk 2023.
Artificial intelligence was the hot topic, and retailers explained how they've implemented the technology and what they might do next.
Other brands see potential in growing live video and selling secondhand goods.