Verishop's Launch In the News
CNBC, Vogue Business, Business Insider, WWD and more cover our new e-commerce platform
July 1, 2019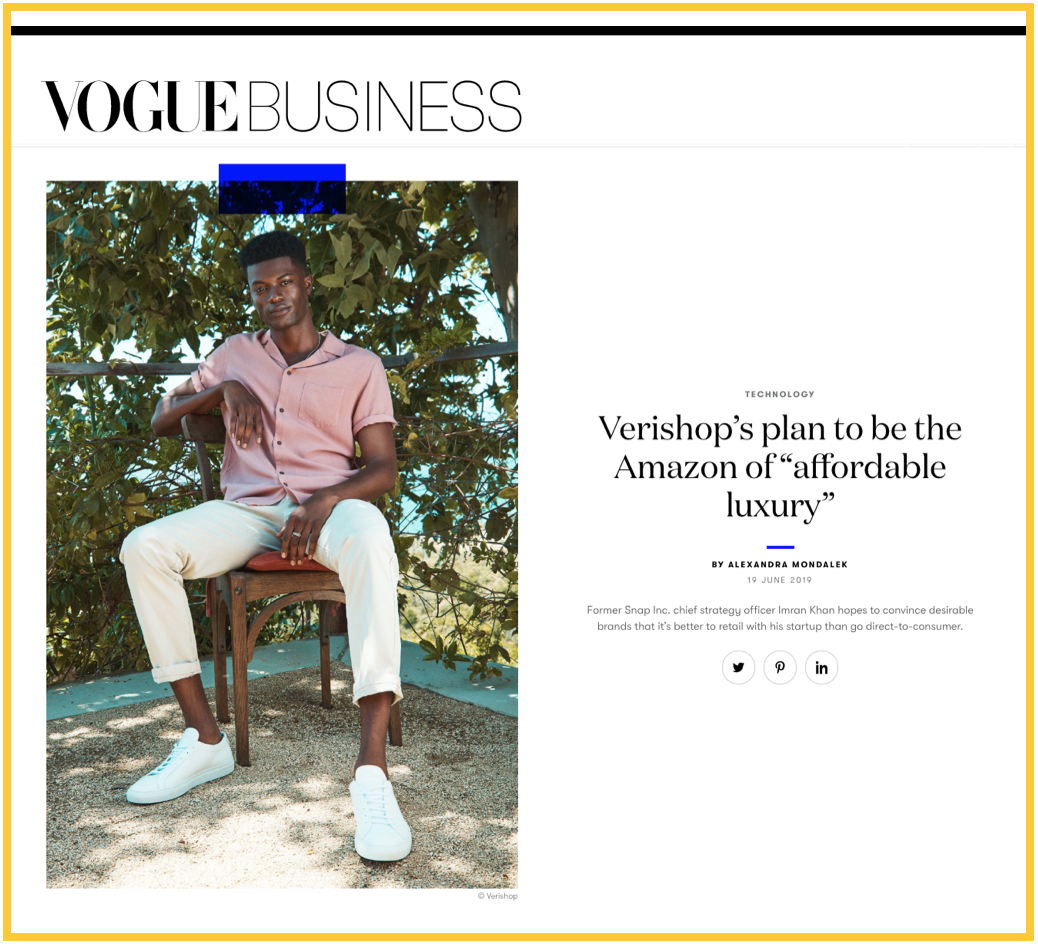 On June 18, 2019, Verishop launched its e-commerce platform, a new online shopping destination that combines quality curation and discovery — with the convenience shoppers have come to expect.
In the week that followed, Verishop earned 86 media mentions across the tech, business and fashion press. The TV interview video and print stories highlighted our mission and how we're offering a new experience for shoppers, including the following coverage: ​
​ 
CNBC TV: Verishop CEO Imran Khan guest co-hosted an hour on CNBC
"We want to be the destination site when consumers are looking for branded product or products that require trust or experience," said Verishop CEO Imran Khan.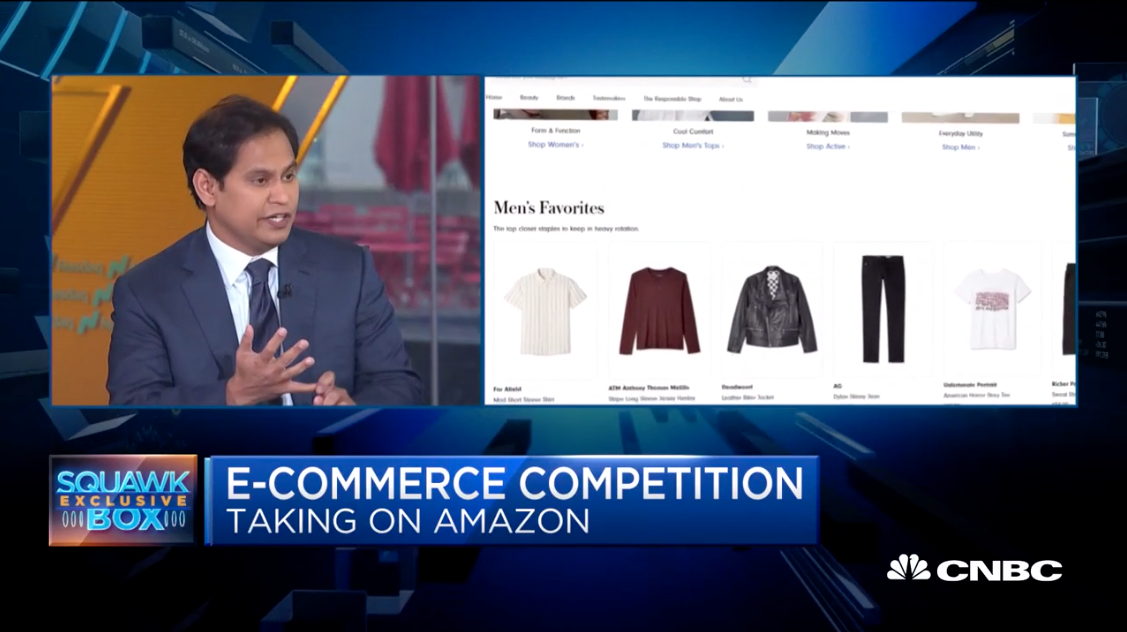 CNBC.com: Former Snap exec Imran Khan takes aim at Amazon as retail site Verishop goes live
"The wait is over. A new retail website, called Verishop, is going live Tuesday, with the goal of bringing "joy back to online shopping."
Vogue Business: Verishop's plan to be the Amazon of "affordable luxury"
"The plan is to disrupt the $3.8 trillion US retail market by not being a singular apparel or beauty e-tailer, but one that encompasses the full spectrum of millennial tastes while addressing the internet's luxury counterfeit problem."
Axios: Former Snapchat Exec Launches an Amazon for Luxury Goods
"Why it matters: Three decades into the internet era, there still isn't a major e-commerce destination for department store quality shopping online. This is especially true given Amazon has chosen to focus on basic goods instead of luxury."
WWD: Digital Download: Ex-Snap Exec Announces Verishop, an E-commerce Market for Millennials
"Verishop's focus on trust seems like a shoo-in for Millennial shoppers, which may be a point of view [Verishop CEO Imran] Khan is familiar with, going back to his time at Snap Inc."
Adweek: Verishop, the startup from former Snap head Imran Khan, officially rolls out
"We want to be a company that is bringing joy back to the customers," Verishop CEO Imran Khan said. "It's a harder business to build, but we want to be [that] business and better for the consumer."
Business Insider: Former Snap CSO Imran Khan has launched his new e-commerce startup Verishop, which industry experts say can solve for some of Amazon's key weaknesses
Cheddar: Former Snap Exec Confronts Big Competitors with New High-End E-Commerce Site
"One of the biggest struggles for brands is distribution. Our mission is to help these brands thrive," Verishop CEO Imran Khan said on Cheddar.
Media contact:
​[email protected]